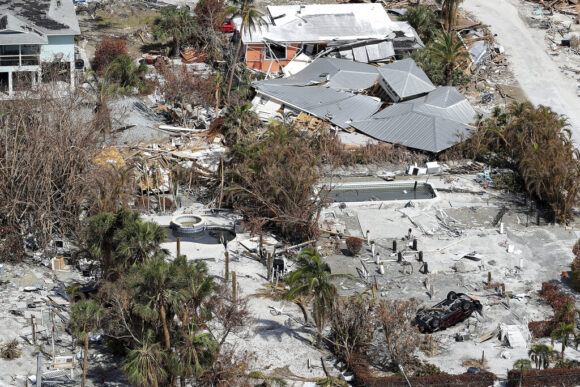 The parent company of Universal Property & Casualty Co., the second-largest property insurer in Florida, projects its total losses from Hurricane Ian to be about $1 billion, well below its $3 billion reinsurance coverage.
The statement came a week after Citizens Property Insurance Corp., the largest in the state, revised its projected losses downward to no more than $2.6 billion. The relatively mild numbers have made some wonder if Ian could turn out to be less costly to the industry than initially feared. Some recent estimates of total industry-wide losses from Ian have been as high as $47 billion in Florida.
Fort Lauderdale-based Universal said Tuesday that its expected losses are not huge because it holds a relatively small market share in the hardest-hit areas of southwest Florida. While the carrier commands 7.9% of the entire Florida market based on total insured value – down from about 10% late last year thanks to an effort to shed policies – it has just 3.8% in Charlotte, Desoto, Lee and Sarasota counties, which saw the worst of the winds in Ian. Universal does not write flood insurance policies.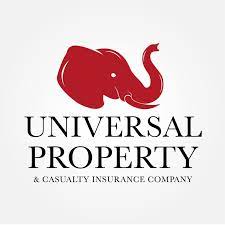 And many of its wind policies in those four counties are for condominiums and renters, which would not cover roofs and external structures damaged in the storm.
Through early this week, Universal had received about 18,000 claims, half the number of claims received by that point after Hurricane Irma hit in 2017, the company said in a news release. The company said it had claims professionals in the Fort Myers area immediately after the storm, and has been able to handle most Ian claims in-house.
"Our thoughts are with all impacted Florida residents," CEO Stephen Donaghy said in a statement. "We're focused on helping our policyholders rebuild and return to normalcy. Our claims, catastrophe response and customer service teams are on the ground and on the phone, helping our policyholders in their time of need."
Some Florida insurance executives have speculated that total loss projections made by a number of national analysis firms, some of which initially underestimated losses from Hurricane Irma in 2017, may have overcompensated this time. One recent estimate, by RMS, a Moody's Analytics firm, pegged total losses from Ian at as high as $74 billion for the five states where it touched. The estimate does not include flood losses, but does factor in potential litigation costs.
But that model may not be considering the fact that the Florida Legislature in the last three years has approved several measures designed to reduce claims litigation and attorney fees, some Floridians have said.
Other companies with significant exposure in the southwest Florida counties have not released their estimated loss numbers. Olympus Insurance, which earlier this year held about 13,800 policies and $11 billion in exposure in the counties with the most damage, could not be reached for comment Wednesday.
HCI Group, which includes Homeowners Choice P&C Insurance and TypTap Insurance, had about 19,000 policies in force in the four counties, according to the Florida Office of Insurance Regulation's quarterly reports. So far, HCI has seen about 10,000 Ian claims and expects another 2,000 over the next month.
The Tampa-based company said that the losses from Hurricane Ian would result in a $78 million net loss for the third quarter of this year. Total estimated losses from the storm have not been released, a spokesman said.
But HCI's update to shareholders this week provided some data that suggests that Ian may not have the impact that Irma had, and that industry-wide projections for Ian's impact could be a little high. An estimated 560,000 homes in Ian, for example, were exposed to hurricane-strength winds above 74 mph. That's less than a third of the number of homes in that category during Irma five years ago, HCI noted.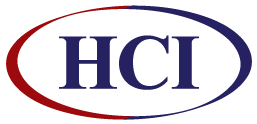 The HCI companies' policies exposed to those severe winds so far are projected to be about 21,000, less than half of the number in Irma.
Whatever the final number on HCI's losses, the company said it has ample resources and "significant reinsurance protection" for the remainder of the contract year. Part of that reinsurance picture for HCI and others is Florida's Hurricane Catastrophe Fund, which was recently questioned by some in the industry after Ian made landfall.
"FHCF is more solvent than speculated," the presentation noted. "For Ian, some carriers might use little to no reinsurance limit provided by the FHCF. Others might fully exhaust their entire FHCF coverage. Any limit not utilized by an individual carrier will be available in the future."
United Property & Casualty Insurance Co. on Wednesday also said it has received about 19,000 Ian claims. It expects to see as much as 30,000 total, with at gross estimated loss of $1 billion, the company said in a statement.
As of Wednesday, Oct. 12, the OIR reported that 495,667 claims have been filed due to Ian. Total estimated insured losses have reached almost $5 billion.
Photo: Part of Fort Myers Beach, Florida, after Ian. (AP Photo/Alex Menendez)